The benefits of supplementary training
This talk gives an introduction into the benefits of supplementary strength and conditioning and Pilates work for ballet performance.
£5.00
With this talk, students will gain an understanding of how improvements in strength can assist with ballet training, by reducing injury risk, enabling students to execute more physically demanding actions and increase mobility on stage. Our expert addresses some common training myths and offers some feedback and opinions from our own dancers.
What You Will Learn
How supplementary training reduces injury risk

How supplementary training can improve dance performance

How you can use this training effectively alongside your own training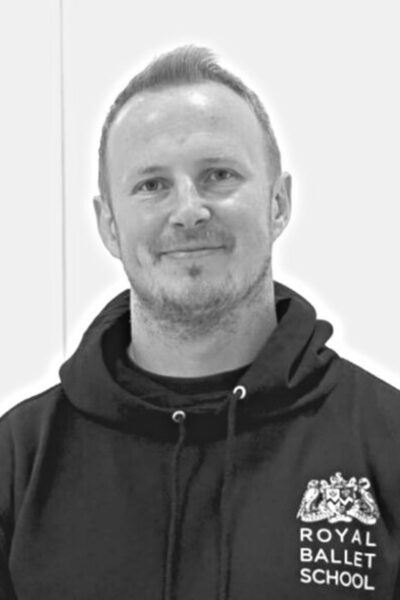 Niall MacSweeney
Sports Scientist
Niall is a sports scientist at the school. He grew up in Nottingham and began his interest in strength and conditioning whilst studying in Liverpool. Having worked in a variety of roles including university, Olympic and Paralympic sport and professional rugby, Niall began working at the school in September 2017. During this time he also completed his MSc at St.Mary's University where his dissertation was completed alongside the British hockey team looking at sprint biomechanics and their relationships with performance.
Since working at the school Niall has established the strength and conditioning service at White Lodge which works closely with the Pilates team to optimise each dancer's health and performance. He has also lead the school's investigation into growth and maturation and is currently pursuing his PhD part time at St.Mary's University investigating the links between adolescent maturation and injury and performance in elite level pre-professional ballet dancers. Outside of the school Niall also works within the youth setup for England football as a physical performance coach, with a specific focus upon understanding growth and maturation with the female players.
Frequently Asked Questions
Our Healthcare talks are suitable for students of any age or ability.
What do I need to participate?
You don't need anything for this talk, but you may wish to make notes.